Anti-Racist Pedagogy Learning Community: Call For Faculty Proposals
The heart of an anti-racist pedagogy is the intent to actively acknowledge and oppose racism by advocating for changes in political, economic, and social life (Blakeney, 2005).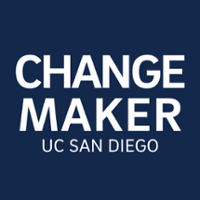 Launched in October 2020, the Changemaker Institute serves as a supportive infrastructure to champion, oversee, and reinforce changemaking efforts throughout campus. The impactful work of fellows helps drive forward the mission of UC San Diego's Changemaker Institute.
In partnership with the Changemaker Institute, Graduate Division, and the T. Denny Sanford Institute for Empathy and Compassion, the Teaching + Learning Commons' Engaged Teaching Hub is pleased to announce the call for proposals for UC San Diego Changemaker Fellows Anti-Racist Pedagogy Learning Community (CFF-ARPLC). The CFF-ARPLC brings faculty together as co-learners to recognize, discuss, and dismantle racist ideologies and practices embedded in education. Applications are due July 21, 2021. Selected faculty will receive a $5,000 professional development grant for their participation in the Learning Community during Fall 2021 and Winter 2022 quarters.
During the first quarter, participants will attend an initial three-hour orientation, Friday September 17, and biweekly, two-hour learning community meetings, which will be held Friday, September 24, October 8 and 22, and November 5 and 19 (odd weeks of the Fall quarter) from 10 a.m. - 12 p.m. In these sessions, participants will critically examine their own teaching practices through a racial equity lens, build community with other participants committed to anti-racism, and learn about anti-racist teaching practices to promote the well-being and learning of students, particularly Black, Latinx, Indigenous, and minoritized students at UC San Diego.
During the second quarter of the learning community, participants will develop their proposed projects to translate their learning into action. Participants will individually work on their projects and meet monthly as a cohort to share progress, resources, and support. These monthly meetings will be facilitated by members of the Engaged Teaching Hub facilitation team. The project can either be related to a course they are teaching or a project that extends beyond their own classrooms and contributes to broader campus anti-racism efforts. Example projects include, but are not limited to: evaluating a course they teach through a racial equity lens and comprehensively redesigning the course with the goal of racial equity; developing a DEI-designated course or DEI content for a particular teaching context; developing and facilitating a teaching workshop for faculty colleagues; or developing web resources on anti-racist pedagogy for dissemination through the Commons and potentially their department's website. Participants are asked to provide an initial description of a potential project in their application.
2021-2022 Application
Apply for the Changemaker Anti-Racist Pedagogy Fellowship by July 28, 2021.
The program is currently open to full-time UC San Diego Academic Senate faculty members with an interest in learning about the historical roots of educational inequity, examining their teaching practices through a racial equity lens, and enacting anti-racist practices in their class, department, or program through a project of their own design. 
Non-senate educators in the Schools of Medicine, Public Health, and Pharmacy in all UC San Diego series are also eligible to apply. Successful Health Sciences faculty applicants will be supported by the T. Denny Sanford Institute for Empathy and Compassion and will be named Sanford Anti-Racist Pedagogy Faculty Fellows. These Sanford Fellows will additionally participate in activities sponsored by the Center for Empathy and Compassion Training in Medical Education, as will be detailed upon acceptance.
To be considered for the 2021-2022 Changemaker Fellows Anti-Racist Pedagogy Learning Community, please submit an online application by July 21, 2021. Selected faculty will be notified by August 6, 2021. The application form includes the following: 
Your experience with anti-racist pedagogy, if any. 

Your interest in the program and what you hope to gain from participating in the learning community.

How you and your department/unit would benefit from your participation. 

Description of the proposed ARPLC project with the following information: 

Summary and rationale of proposed project, including project goals and/or specific learning outcomes

Potential impact on student learning

Potential challenges you foresee this project may encounter 

Connection to campus or department issues/needs 

If your project links to an existing academic course, please include the name of the course

Expected project timeline

Statement of commitment to fully participate as described.

Department Fund Manager or MSO contact information to initiate the process to transfer funds.

Letter from your Department Chair or Dean confirming support for your application, project, and participation in the CFF-ARPLC required meetings and events.
Please submit application or program questions to Carolyn Sandoval, Associate Director, Teaching + Learning Commons and Director, Engaged Teaching Hub at c2sandoval@ucsd.edu or Karina M. Viaud, Associate Director of Engaged Teaching Hub at kviaud@ucsd.edu.
A $5,000 fellowship award will be provided to grantees for discretionary use for activities such as professional development, course development, research, and implementation costs that could include curriculum materials, course or project-related travel, and/or undergraduate or graduate student ARPLC project-related support. 
Applicants are asked to provide a proposed budget for how they plan to use the funds. Once transferred, funds will be administered by the faculty member's departmental fiscal contact.
To assist with the growth and learning of Changemaker Faculty Fellows Anti-Racist Pedagogy Learning Community and to improve the program for future iterations, fellows will participate in several self-assessment and program evaluation throughout the two quarters.
The learning community curriculum is grounded in the work of scholars of color and is designed to deepen participants' understanding and practice of anti-racist pedagogy. The curriculum is focused on three main goals:
Unpack the historical roots of educational inequity: What is the historical context of anti-Black racism locally and in U.S. education? How does systemic racism contribute to educational outcomes seen today, particularly at UC San Diego?
Understand our personal relationships with anti-Black racism and white supremacy: How has our socialization in a racist society contributed (in conscious and unconscious ways) to our identities as people and our choices as educators?
Enact anti-racist pedagogy in our classes and roles as educators: How can we create classroom experiences that challenge racist ideologies and begin to dismantle existing structures of oppression? What actions will we take to support the well-being of Black, Latinx, Indigenous, and minoritized students at UC San Diego?
With a shared sense of purpose and mutual support, our goals are to work together in community to:
Acknowledge, unlearn, and move against racism in higher education structures and practices that impact the educational experiences of students of color, particularly Black students.

Build a social justice learning community dedicated to supporting the academic success and well-being of students of color. 

Support faculty and graduate student educators dedicated to anti-racist work and strengthen a campus culture that supports racial equity.

Enhance empathy and compassion in the context of education, particularly as it applies to building inclusive and equitable classroom environments.
Note: Schedule is subject to minor changes.
Tentative schedule for 2021-2022 Fellows

Event

Date

Application deadline

July 21, 2021

Review of applications

July 26 – 30, 2021 

Selected fellows are notified

August 6, 2021

Fall quarter program orientation (up to ½ day, in person)

September 17, 2021

Fall quarter program meeting
(bi-weekly meetings held online or hybrid)

Fridays 10 a.m. – 12 p.m.

September 24, October 8 and 22, November 5 and 19, 2021

Fall quarter program ends

December 3, 2021

Fellowship funds transferred to faculty fellow's department

At the end of Fall and Winter quarters

Winter quarter program starts

January 3 – 7, 2022

Winter quarter: Fellows will work on their individual projects and meet monthly as a cohort to share progress, resources, and support. Meeting times will be determined by cohort members.

January 3 – March 11, 2022

Final project due, including confirmed date of project implementation.

March 11, 2022